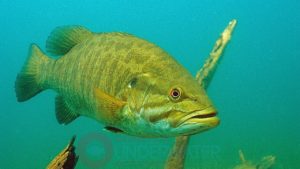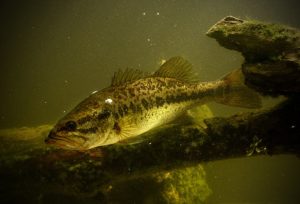 The Piercefield Flow is a 375 acre impoundment created by the hydroelectric dam in the Piercefield hamlet. A free, public boat launch and a disabled access fishing platform are available via the Pump House Road adjacent to the bridge over the Raquette River. Northern pike, walleye, largemouth and smallmouth bass, and various panfish may be found here. Be advised that there are many navigational hazards, none of which are marked, so until you become very familiar with this body of water, caution is the watchword.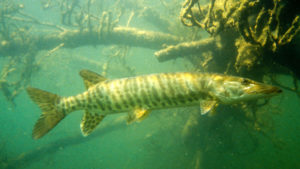 Horseshoe Lake is home to the Tiger Muskellunge, a feisty Northern Pike/Muskellunge hybrid. With pronounced irregular stripes, the Tiger is unequalled for sheer beauty among aquatic species, except perhaps the brook trout. If big, colorful, aggressive, toothy gamefish excite you, the Tiger Muskie is up to the challenge. But don't be surprised if you catch walleye, jumbo perch, or other fish species in this lake also.
The Bog River tumbles over  jumbles of exposed Adirondack granite beneath a picturesque stone bridge into the South end of Big Tupper Lake. The waters upstream feature quiet woodland meanderings and occasional rapids, ideal settings for brook trout and the intrepid anglers who pursue them. Big Tupper Lake, accessible via a free NYS boat launch on State Route 30 (Moody Road) adds lake trout, landlocked salmon, and smelt to the list of available species in the Town of Piercefield.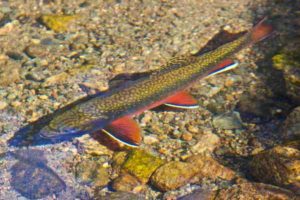 Bridge Brook Pond is most easily accessible via a short trail leading from Bridge Brook Bay on the west side of Big Tupper Lake. This is a great place to fish for brook trout and other species from shore or from a lightweight canoe or kayak.